S01E06: "The Simplicity of Dual Momentum" with Gary Antonacci !!!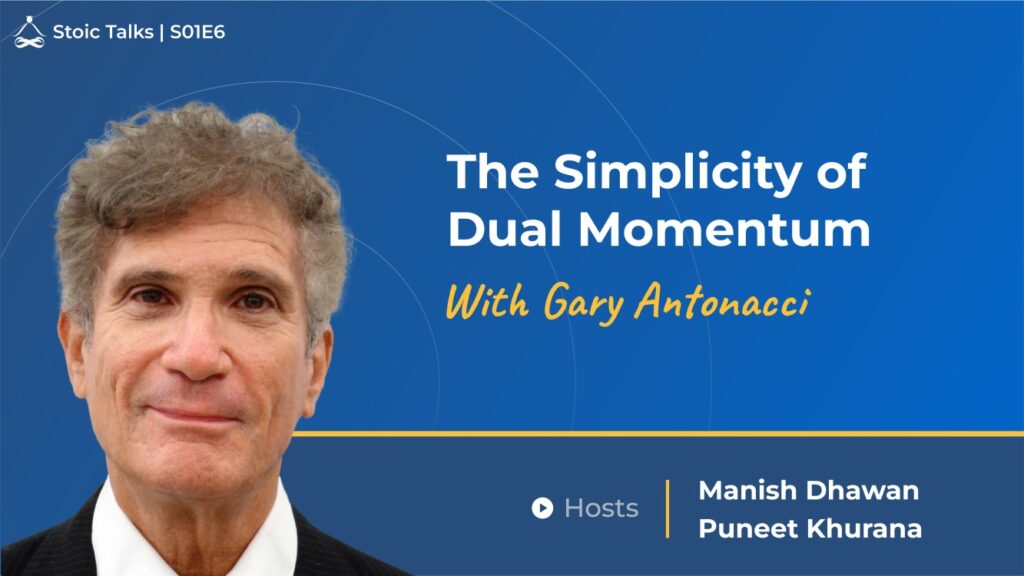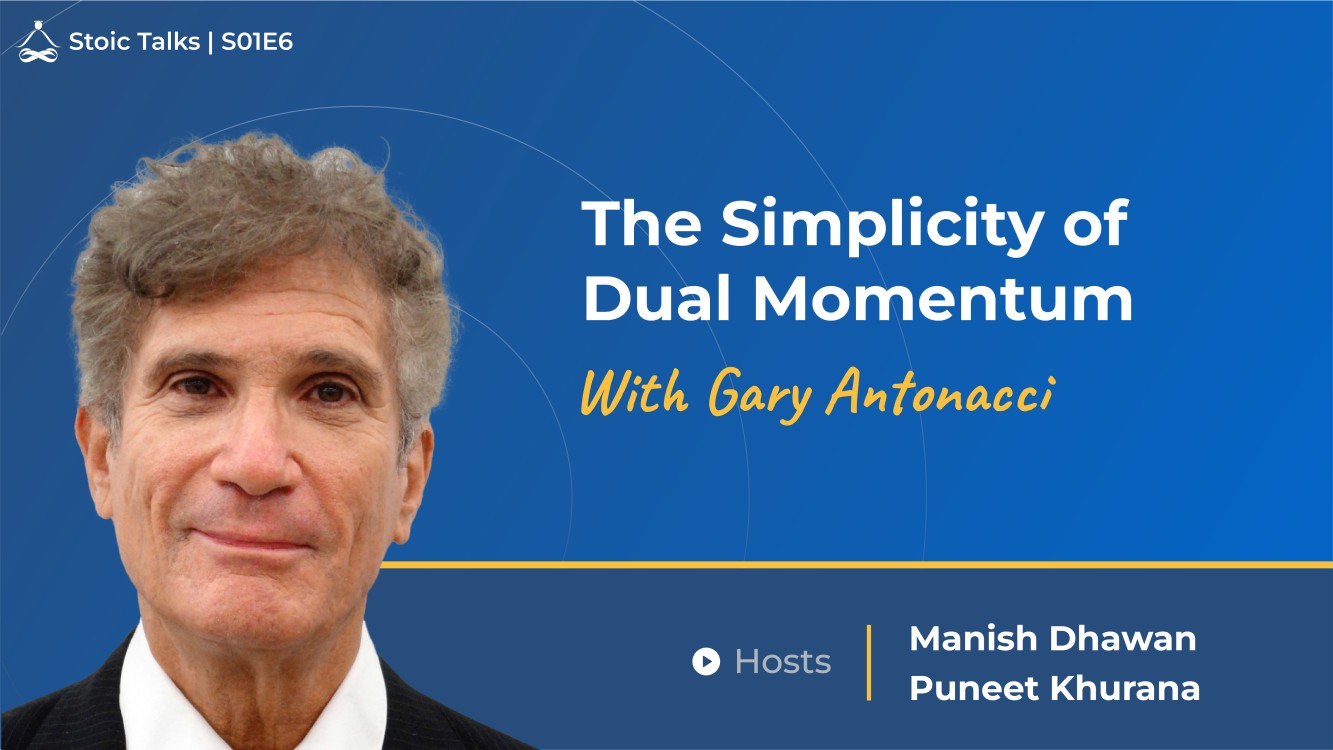 The otherwise perfect theory of the "Efficient market hypothesis" has few observations which the academicians ignore as 'anomalies'.
The first such anomaly is 'Value Investing' which has consistently proven to outperform the markets if followed with the required rigour and discipline. There have been numerous studies and countless books on the same. One such study which you should read is done by Tweedy and Browne called, "What has worked in Investing".
The other anomaly is Momentum. There is an equally high number of studies on the subject. A lot of them have been conducted by one of our previous guests, Wesley Grey. It was a fascinating conversation with him about the combination of these two anomalies. There are countless books on this subject too. Few of them are based on really pioneer work in this area. One such book is 'Dual Momentum investing'. It's a fascinating read and it comes from a fascinating character too. No wonder it's a 5-star rated book on Amazon. The author is a practitioner, and researcher and has worked with many legends of the industry, including Paul Tudor Jones, John Henry etc…
Today, our guest for this podcast is the author of Dual Momentum investing, an amazing human being and equally great momentum investor, Gary Antonacci.
Listen to him!
P.S. The quality of the audio isn't as great as we would have preferred it to be. We are working on making it better. But that should not stop us from learning, Enjoy the podcast!
Gary Antonacci is the founder of Optimal Momentum. He is the author of the award-winning book, "Dual Momentum Investing: An Innovative Approach to Higher Returns with Lower Risk."
[02:05] Amazing journey of his life. Stock broker, businessman, Vietnam war veteran, comedy magician
[04:25] His quest to find minimum bear market exposure and going through various investing philosophy
[05:35] His experience with some industry legends and books that guided him
[07:37] Learning from bad traders
[10:30] His views on systematic trading v/s discretion trading
[13:30] The detailed explanation of the concept of dual momentum
[21:20] Timeframes used to do the research and for what time frame it works
[23:35] The impact of transaction costs
[27:15] The resistance to follow momentum strategy
[32:35] Does the benefit remains with more people following this strategy
[36:35] Indicators of some value
[38:58] Dual Momentum and SIP
[40:00] Dual Momentum with Long & Short Stocks v/s Long Stocks and Long Bonds