S02E05: "Market Maestro: Unraveling the iThought Process" with Shyam Sekhar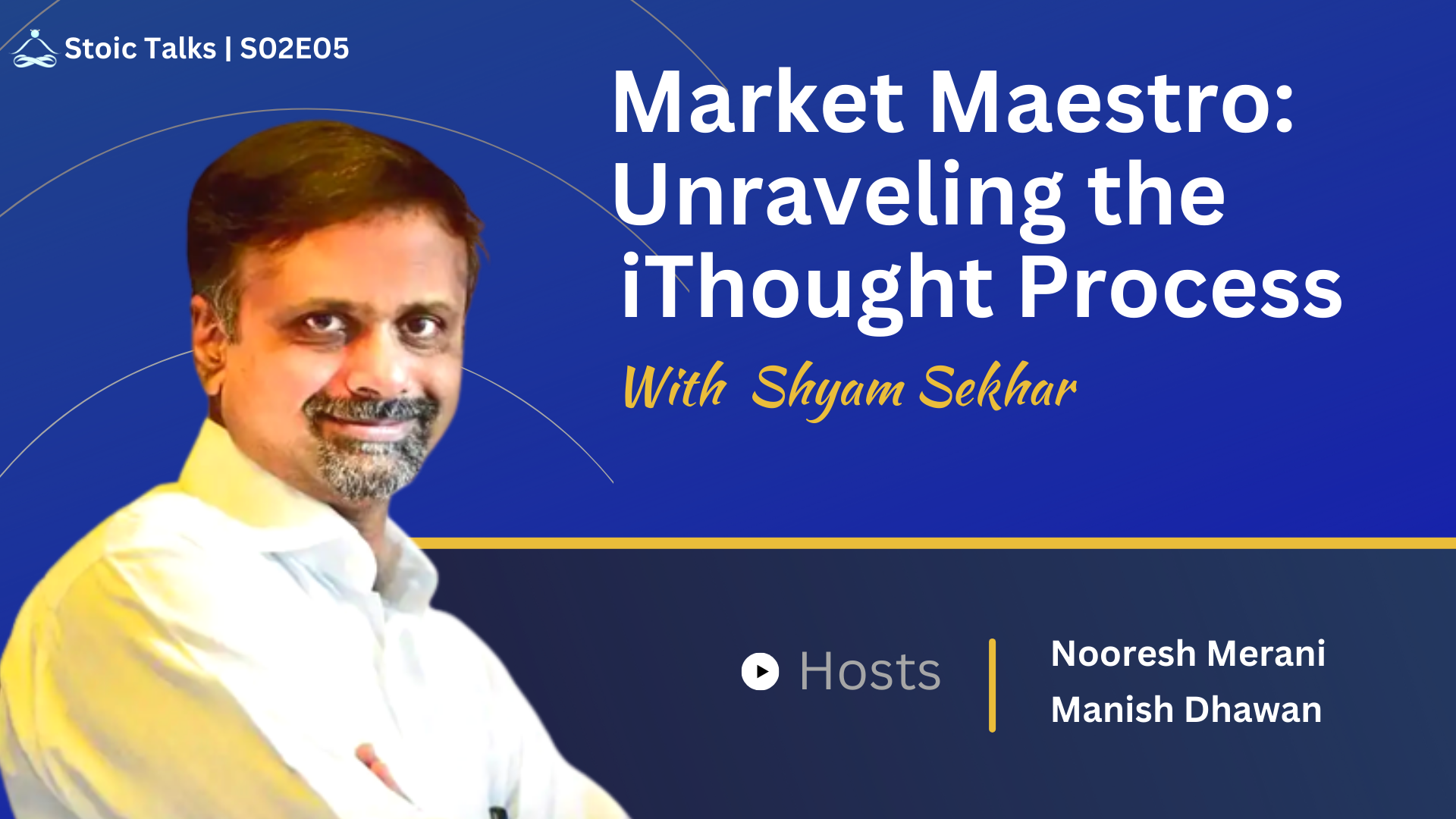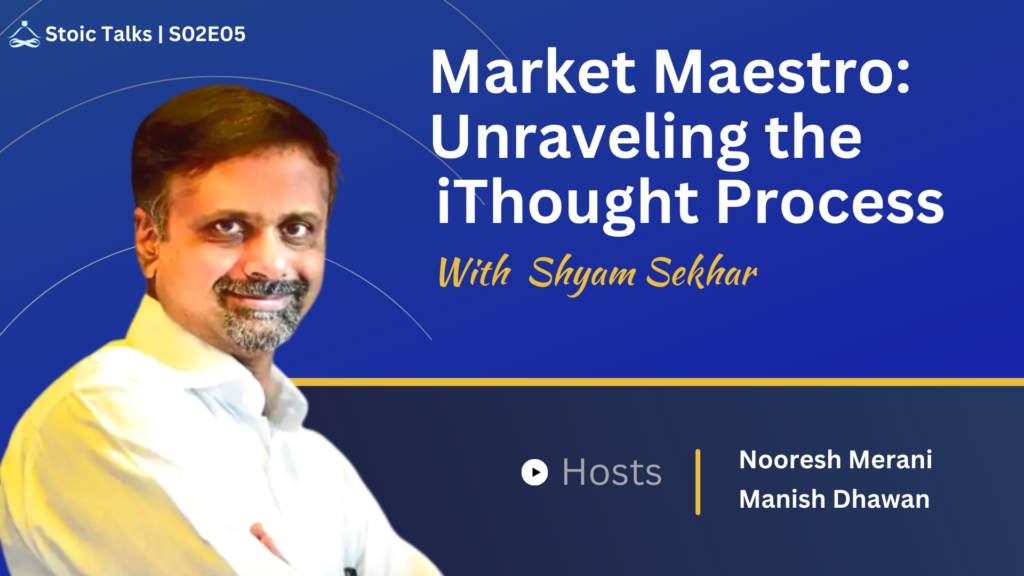 Shyam Sekhar is an active and renowned value investor with over 30 years of experience in financial markets. He has carved out a special niche for himself in the field of investing in Cyclicals and Qualitative (Fisher Style). Shyam was profiled in the book 'Masterclass with Super Investors' where his life story and stock selection methodology were detailed.
Shyam is one of the rare people in the financial world, who call a spade a spade and is very candid and honest in his interactions, always willing to share his wisdom with the curious seeker.
Currently, he is the ideator and founder of ithought Financial Consulting LLP which has various offerings catering to retail investors.
https://ithought.co.in/services/portfolio-management-services/
Shyam is very active on social media and shares his wisdom generously. His podcasts and blogs have a wealth of wisdom. Shyam is credited with building the first independent proprietary equity research desk in Chennai. He is an advocate for investor awareness. He was president of the Tamil Nadu Investors Association (TIA) from 2012-2015. He is an active speaker in public forums and is a regular columnist at Dinamalar and Livemint.
This Podcast went into detail about his investing style, how he allocates between two different styles, the holding period and the art of selling. 
Listen in, you will definitely pick up some hidden nuances.
We wholeheartedly thank DSP Mutual Fund for collaborating with us for this particular episode of Stoic Talks.
[Podcast Record Date: 07.05.2023]
Shyam Sekhar is the ideator and founder of ithought Financial Consulting LLP.
To Read the Transcription, please login
Introduction [0:18]

Unknown facts about Shyam [1:24]

Neighbour's influence on Shyam's initial investing journey [2:44]

Nine months of inactivity and learning value investing & equity research [6:05]

Why did Shyam put 60% of his net worth in Pond's? [9:46]

How does he take quick decisions before purchasing large quantities? [11:08]

Will Shyam put 60% of his net worth in one bet now? [12:09]

Initial allocation of individual stocks [14:12]

How concentrated are Shyam's cyclical bets? [14:45]

How does he avoid buying cyclical early? [15:20]

What are the exit triggers for cyclical stocks? [18:52]

Shyam's journey of becoming a full-time investor [21:15]

Starting advisory service [22:20]

Why was it required to start Portfolio Management Service (PMS)? [24:54]

The most challenging period in Shyam's investing career [29:17]

How did Shyam make huge returns in 2022 following Fisher's style of investing? [34:26]

Core & Satellite portfolio of Shyam [36:30]

Shyam's journey in 2010-2018 period [39:04]

Asset Allocation of Shyam in equity, debt, real estate and others[46;28]

Holiday Home Purchasing [47:37]

Importance of associating with the core group of people in investing.[52:56] 

Shyam's biggest failure and learning from it [55:00]

What Shyam can & can't digest in smallcap companies [1:03:52]

Shyam's journey as a private equity investor [1:09:40]

When should one concentrate on? [1:11:43]

Taking leverage and cash calls [1:13:15]

Shyam's Youtube journey [1:20:48]

Growth of Chennai Investors' Association [1:22:41]

What should people do apart from being an investor?[1:28:08]

Wisdom for young investors [1:31:12]