S02E03: Challenging the Traditional 'Value Investing' Notion with Rohit Chauhan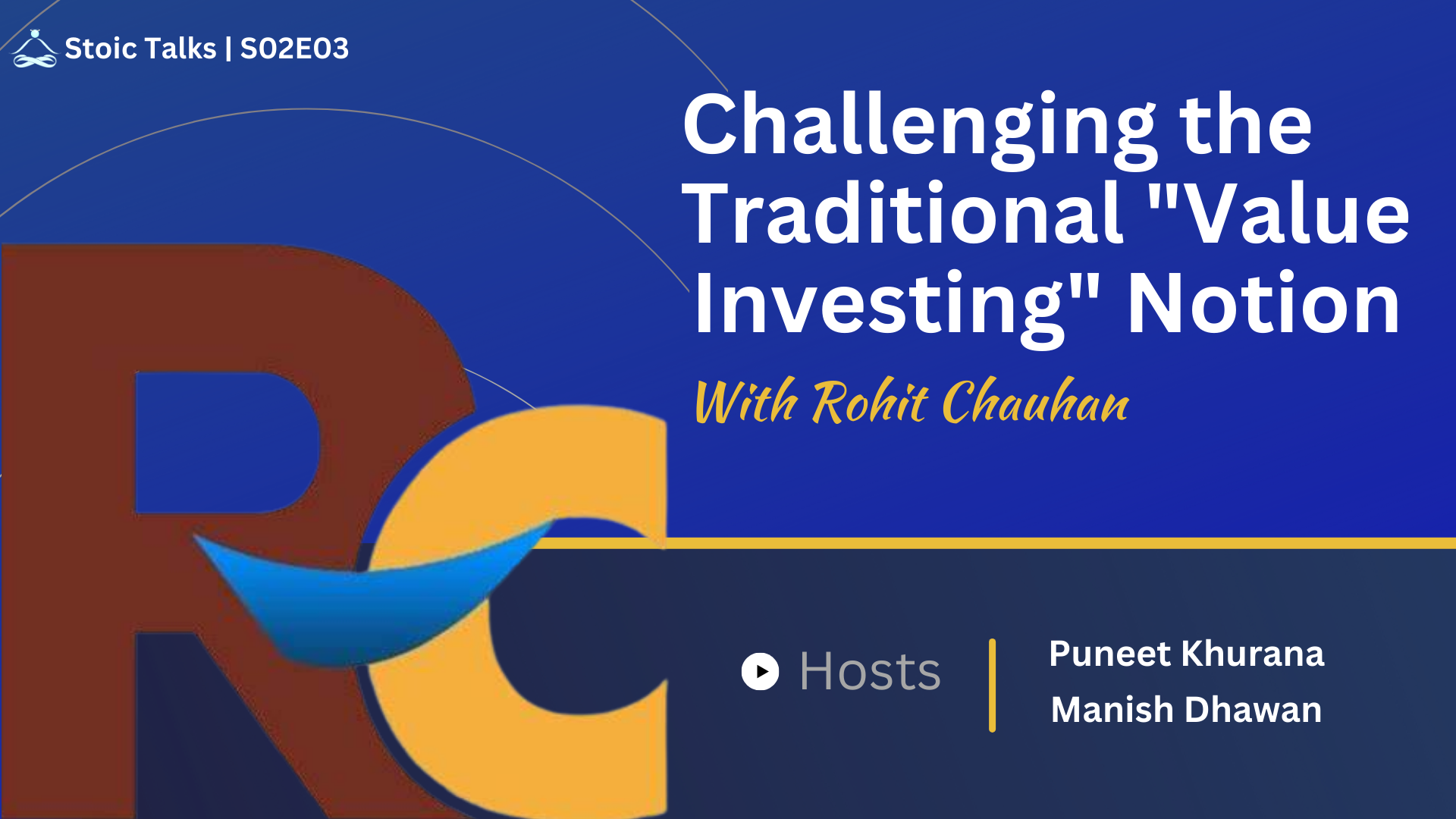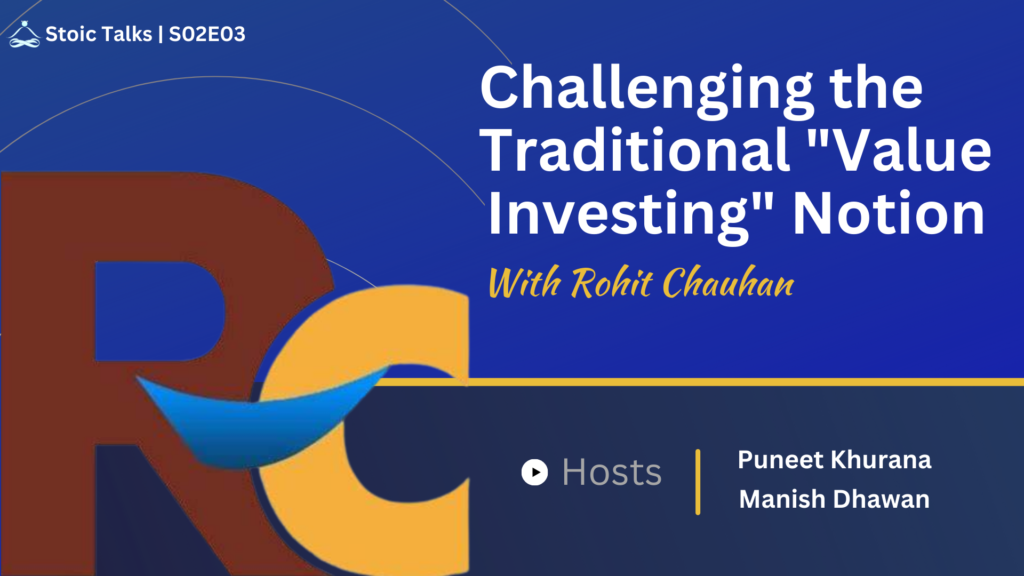 Rohit Chauhan, founder of RC capital management is a well-known Investor/Advisor in India.
Rohit started his investment journey in the late 90s and got inspired by legendary investors like Benjamin Graham, Philip Fisher, Warren Buffet, and others. 
Over the last 20+ years, Rohit has followed value investing approach religiously focusing on businesses with high quality, competent & ethical management, long-term growers, and attractive valuation. Rohit has been sharing his thoughts on value investing through his blog for the last 15+ years: valueinvestorindia.com. The blog has a vast reach and respect in the Indian value investing circles.
I received a call from Rohit a few years ago, where he showed interest in Momentum investing. His concern was to find a way to ride a monster stock that has rallied way beyond its intrinsic conventional value.
This ability of Rohit to embrace multi-disciplinary ways to sharpen his edge distinguishes him from ordinary fund managers.
His style drift has improved his performance significantly in the last few years. He is an avid learner and has started to apply his acquired skills to improve his " effort-to-reward" ratio. 
In this episode, we will discuss how Rohit's strategy has evolved over the years and the nuances thereof
You can learn more about Rohit and his offerings at: rccapitalmanagement.com 
Listen in.
We wholeheartedly thank DSP Mutual Fund for collaborating with us for this particular episode of Stoic Talks.
[Podcast Record Date: 18.09.2022]
Rohit Chauhan is the founder of RC capital management.
To Read the Transcription, please login
Initial Journey of Value Investing [2:21]

Seeking opportunity in other forms of Investing [3:46]

The year when Rohit started investing [5:42]

Rohit's thoughts on "Special situation Investing' [6:48]

Aligning 'Momentum' with 'Value Investing' approach  [9:54]

Examples where Rohit successfully aligns 'Value' & 'Momentum' [14:19]

How does Rohit buy using 'Value' and sell using 'Momentum' [20:52]

Benefits of 'Momentum' & 'Quant' over other forms of Investing [26:20] 

Rohit's Screening process for businesses [29:21] 

Finding 'Trading zones' for buying companies [36:31]

Absolute 'NO' to averaging down [40:03]

Evaluation process and Building checklist [45:58] 

Most important checklist points [57:04] 

Creating the final buying list [1:01:53] 

Position Sizing [1:03:05]

Rohit's View on Cash Position [1:08:27] 

Managing Clients' money [1:29:44] 

Selling criteria [1:40:19] 

Discussion on BAAP investing and story-telling [1:48:33]

Insights & case studies[1:56:14]