S01E16 : " Weekend Investing : Power of Momentum" with Alok Jain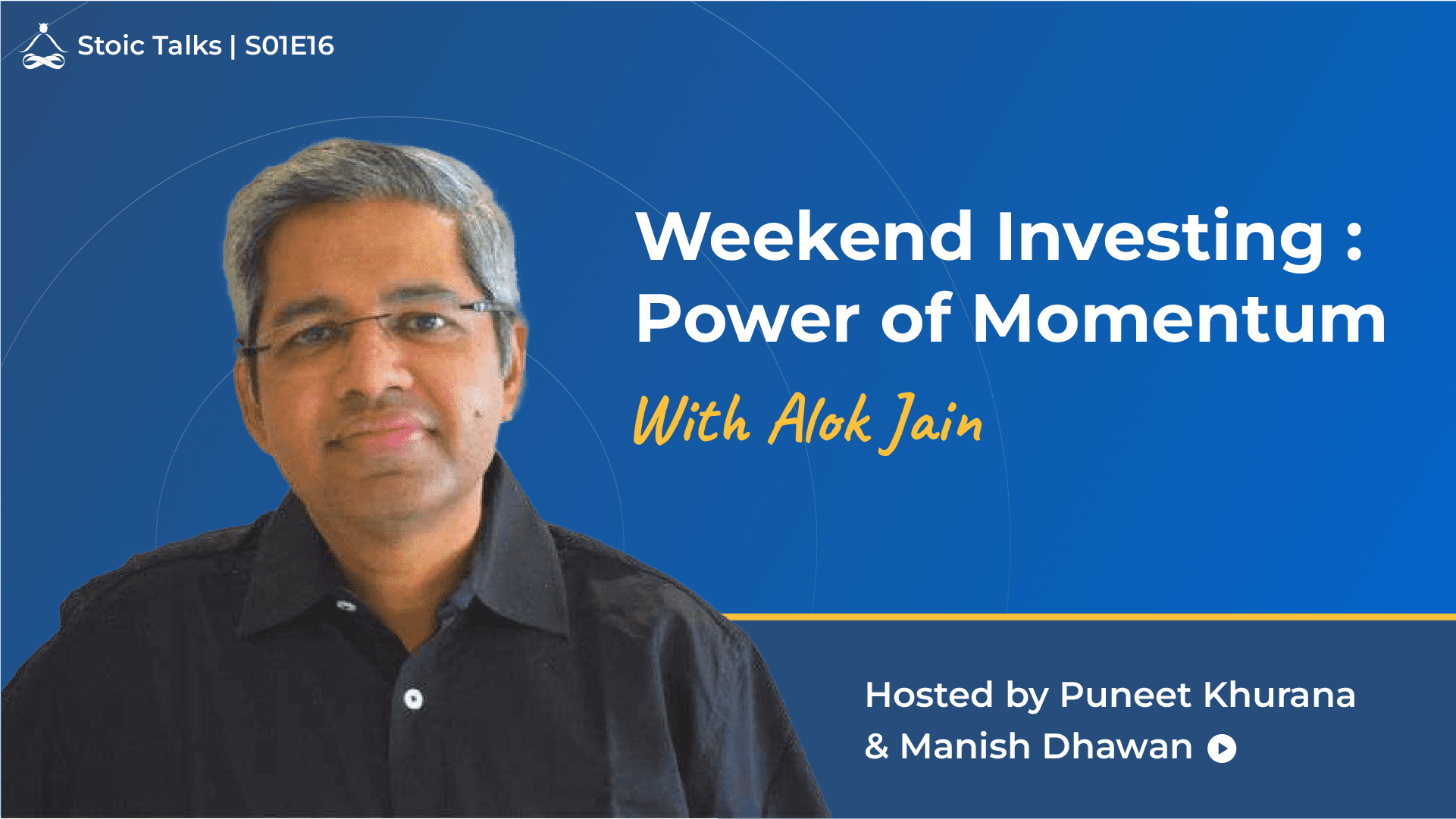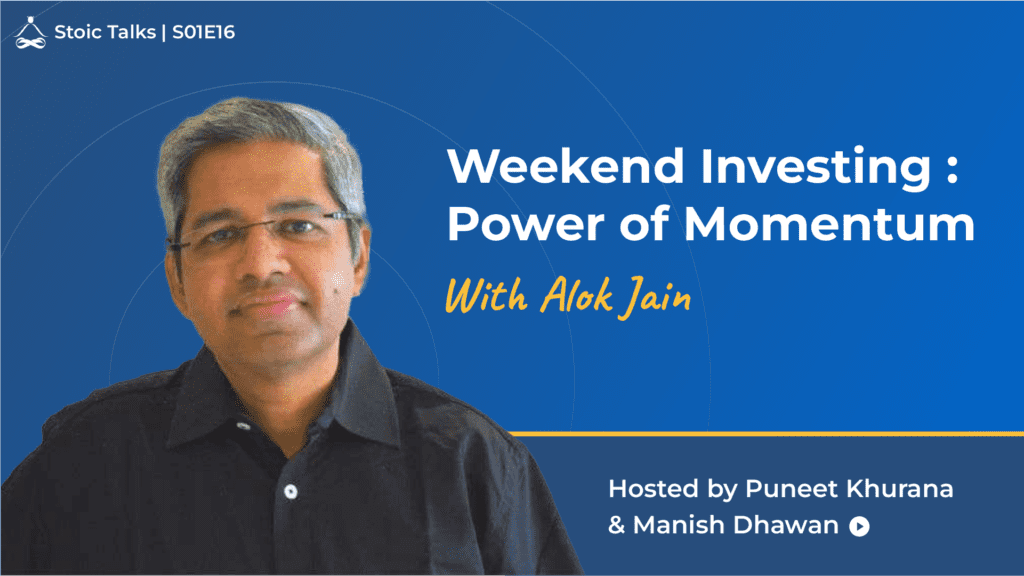 In our 16th episode, we present to you, Mr Alok Jain.
Eugene Fama the father of the Efficient Market hypothesis openly admitted to the two anomalies, namely Value and Momentum. While value hunting is considered as Investing, somehow Momentum Investing almost sounds like an oxymoron. A typical buy and hold investor cannot even fathom these two words used in the same breath.
Mr Alok Jain backed by his back-tested automated systematic trading systems named Mi-50 and Mi-25 is here to break that myth. He demonstrated that by having a rule-based entry and exit, one can efficiently exploit this inefficiency.
We at StoicInvesting.com, of course, are not endorsing his offerings; neither are we commenting on the efficacy of the strategy.
Our job here is simply to present the various avenues available, and different ways to skin a cat. Like our caveat says, There is only one right way, yours.
To know more about him, his background and his offerings, please feel free to explore his website, www.weekendinvesting.com
Let's listen in.
Alok Jain is the founder and CEO of weekendinvesting and he is the first active fund manager in smallcase platform.
[2:50] Introduction
[2:50] From Ph.D. to Financial Markets
[5:11] Got a membership from NSE & started a Brokerage Business
[6:30] Coincidence of the Online Platform launch with the Market Crash
[7:22] How flat markets of 2001-03 gave birth to Con-Call Transcription business
[9:02] Development of interest in Trading with Business
[9:55] Journey through the whole spectrum of investing (BTST to Value Investing)
[12:50] The big miss
[15:52] 2008, an eye opener
[19:50] High tax for clients resulting in a diversified long-only strategy
[21:40] It's very easy to extrapolate in the bull market
[22:28] What is the minimum benchmark money to go full-time?
[26:00] Demerged blunder: The realization of the need for diversification
[29:58] Risk management always comes after market teaches you a lesson
[31:05] Always look for management quality while playing demergers
[35:03] Success ratio of your strategy?
[36:55] Running a concentrated momentum portfolio requires quality filters
[40:35] Tell us about your systems.
[48:20] Who is a good momentum investor?
[52:39] Momentum is a game of exit, which should be a calculated parameter
[59:19] How do you find out strategies?
[1:05:46] Possible black swans when you are away from the system?
[1:08:01] How does your routine look like?
[1:11:40] Dull markets are the best time to perform back tests
[1:14:12] I admire value investors
[1:16:01] How do you know that the system is not working?
[1:19:35] What keeps you going?