S01E04: "Real Life Rags to Riches" with Divyesh Shah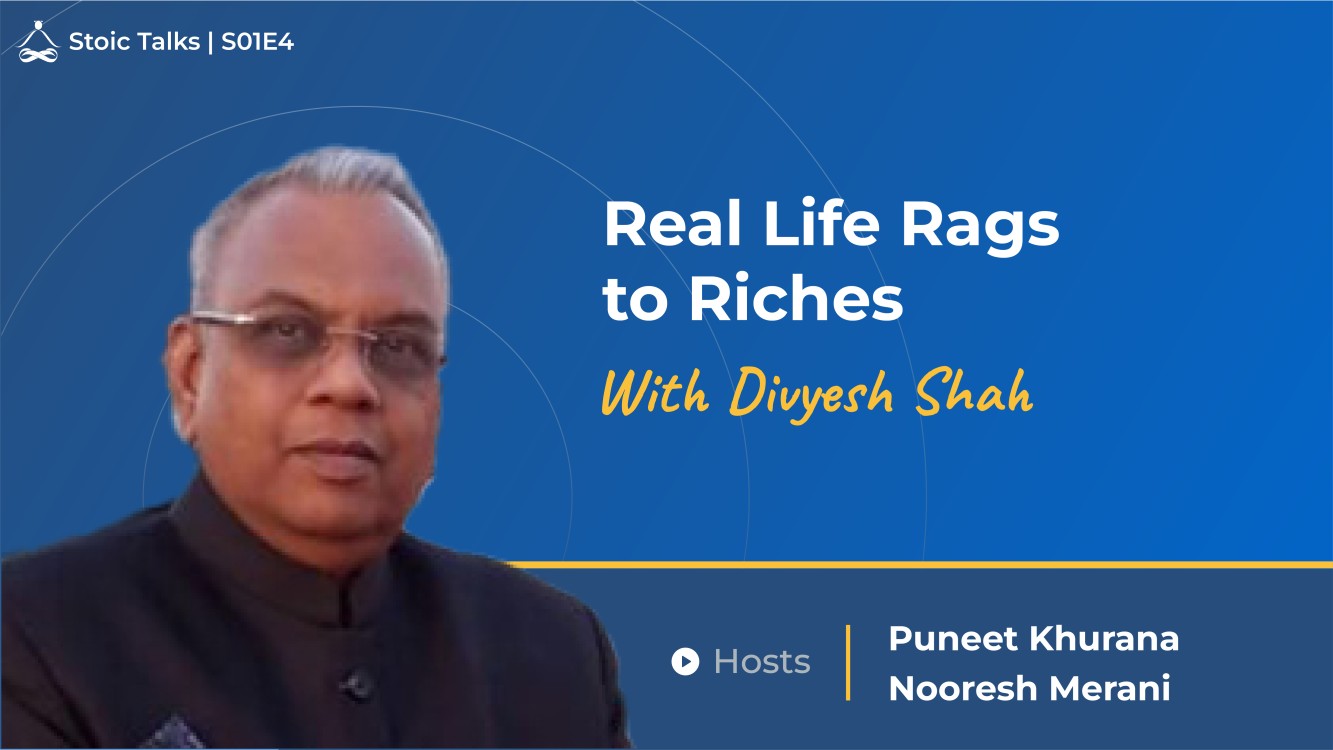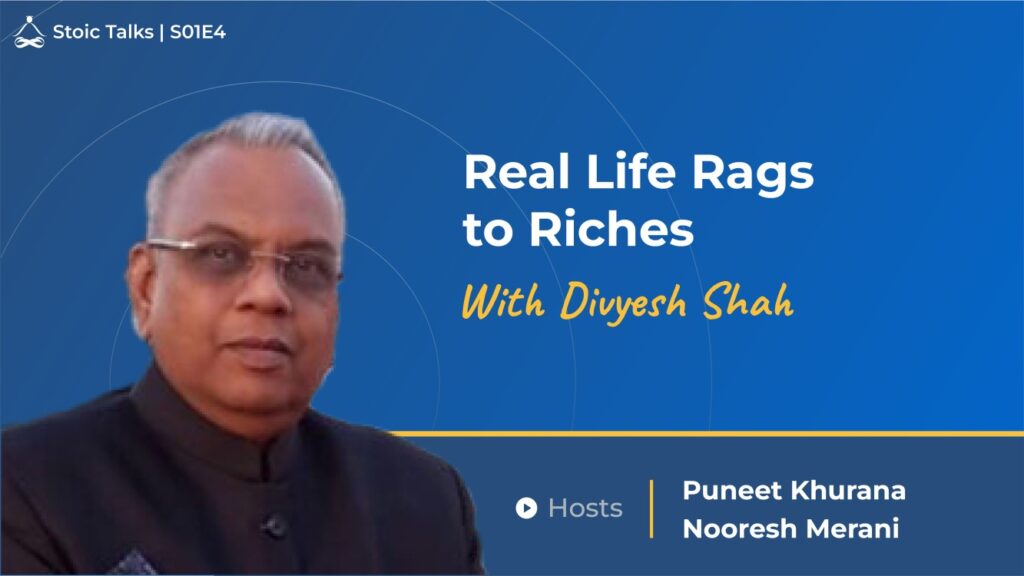 With all due respect to some amazing investors we have profiled so far, this podcast is by far the best we have done.
For the sheer contrast of before and after, for the breath-taking perseverance and for the heart piercing honesty, this podcast will most definitely inspire you like no other.
This is more of a life story of this amazing human being whose entire Investing life unfolded in this Podcast.
You will hear of a shocking revelation that he DID NOT BREAKEVEN for the first 20 YEARS of his operations. You will hear of how LUCK plays its part in a person's career. You will hear of his entire thought process of how he looks at a company. You will learn HOW to HOLD on to your conviction bets for a LONG LONG time.
You will hear how if you tap into the macro story right, 2 baggers and 10 baggers are not even a contention, macro trends show up on your balance sheet in form of 100, 200 and 300 baggers.
Continuing our endeavour of profiling the hidden gems of investing, we are delighted to bring to you our next guest, Divyesh Shah
He is a known name in many investment circles, but in public, he has managed to keep a very low profile. He is a self-made man, who has carved a niche for himself in the world of investing starting with a meagre amount to where he is NOW.
Also, before we move forward I have to acknowledge my friend, Nooresh Merani, who has co-hosted this podcast with me and has promised to assist in the quest of profiling more amazing investors. We plan to co-host many more podcasts in future.
A heads-up to all the listeners, the podcast has amazing conversations from the bottom of the heart so we didn't even try to curtail the language of communication and you will hear English, Hindi and Gujarati language being used in the podcast. For the benefit of the listeners who are not very well versed in these languages, we will try to transcript the podcast in English. If you have subscribed to the website, you will have it in your mail soon. If not, I would suggest that you do and not miss out on some amazing experiences.
Without further delay, listen to this mind-blowing conversation.
Divyesh Shah is the self-made millionaire and angel investor. He is also a renowned investor in Dalal Street, known for his brilliance in picking quality stocks at its nascent stage.