S01E01 : "Yin And Yang Of A 100 Bagger Journey" with Gaurav Sud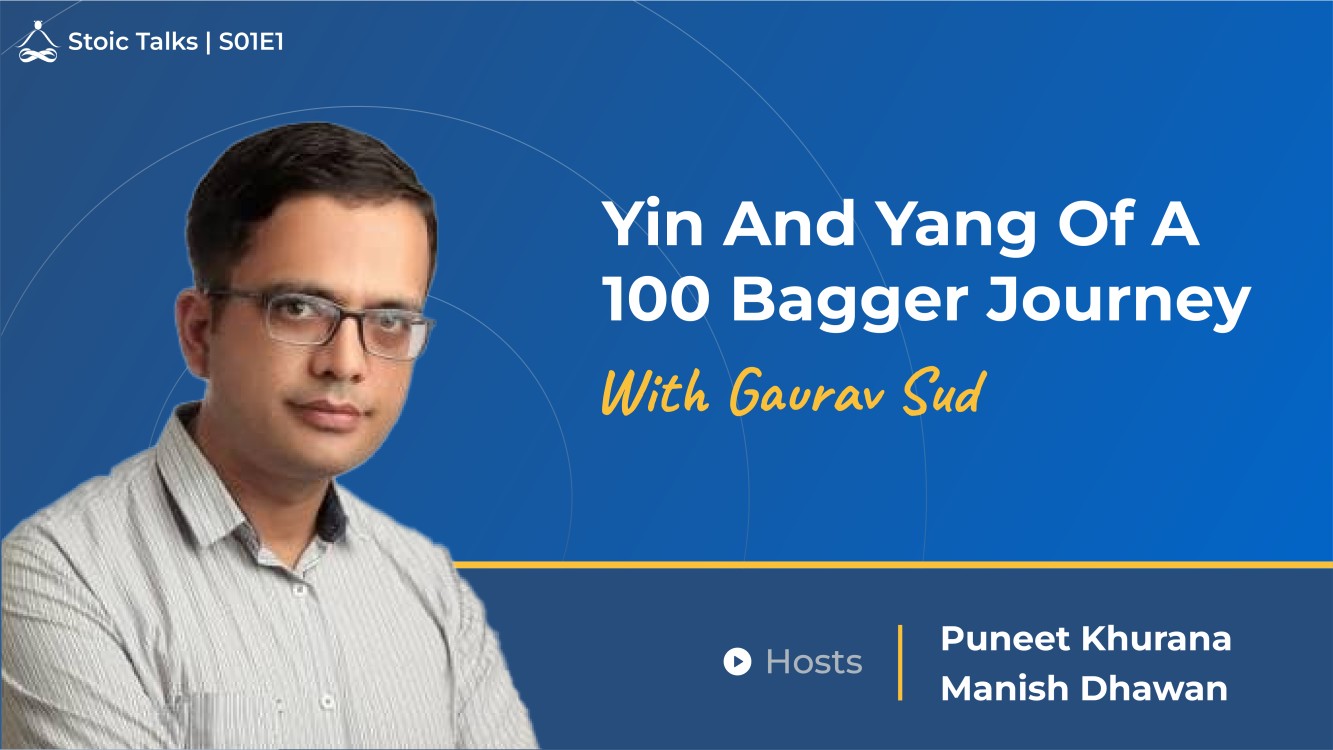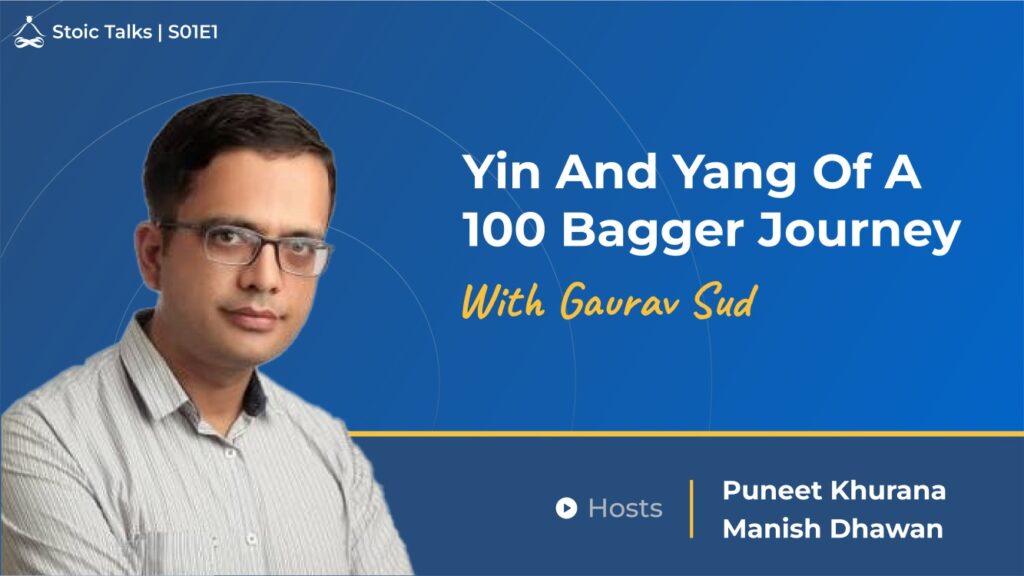 It gives me immense pleasure to launch the Stoic Podcast Series. This podcast series is initiated to get the best 'Known and Unknown' minds on investing to share their ideas with the listeners. The idea is to get people from various philosophies and not to restrict them to a certain school of thought.
But before we go on the podcast series, I have a very important acknowledgement to make.
Sometime back, I was invited by Manish Dhawan of Mystic Wealth for a podcast interview. During the interview, I said this to Manish:
"Since you are doing such good work in educating people, why don't we make our website the base for the education and we can profile smart investors together? After all, that's the whole purpose of the website"
And I was happy to get this reply from him on Twitter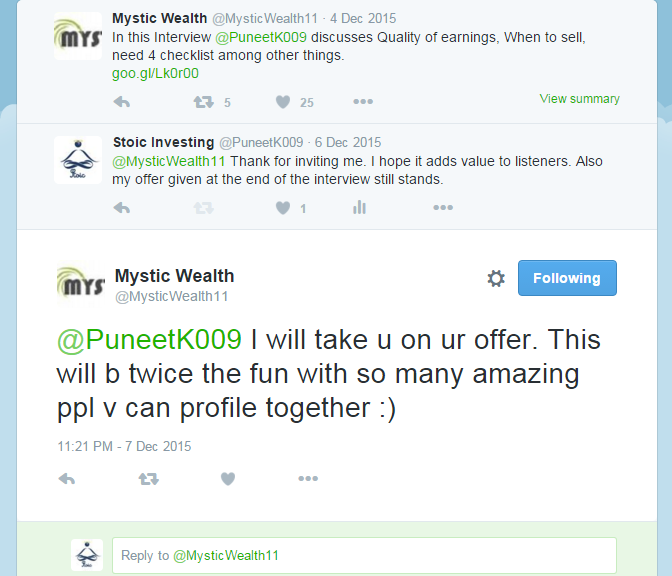 Well, as Manish anticipated, it was twice the fun. I had fun interviewing some amazing people.
Today's Guest: Gaurav Sud
Today have a very special guest. Special for two reasons: First reason is pretty obvious. He is our first profiled investor but the more important reason is that he is an amazing investor and he is generally not the one you will often find talking a lot at various forums, media mediums etc. A self-described introvert, Gaurav Sud's name was the first one to pop into my head when I was contemplating the hidden gems of the industry and I messaged him. I was happy that he agreed and we had a fascinating conversation on his journey to a couple of hundred baggers journey.
Let's listen to him now:
Born in Shimla, Gaurav did his schooling there. After obtaining his BTech degree from IIT Delhi, he went on to do his MBA from IIM Calcutta. He started his career with KPMG Corporate finance and since then has worked at Wipro BPO, Keane Consulting, WNS Global Services and Asian Oilfield Services Ltd.
He has over seventeen years of experience in investing, M&A, investment banking and financial consulting. Currently, he is a managing partner at Kanav Capital and invests in small and mid-sized Indian companies. He also works on event-based arbitrage situations.
Gaurav is married and has a son and daughter. He is currently settled in Gurgaon.
How he got introduced to reading of Annual Reports very early in life [1:30]
Introduction to the Warren Buffett style of Investing during engineering days [2:10]
How he got warrants in a listed company [7:10]
His firsthand experience in a bad business and he monetized at the right time (lucky break?) [9:40]
His first multi-bagger and how he found it at the first place [11:10]
How he got introduced to his second multi-bagger and why it was difficult to research it and his journey in research it [15:00]
His initial quest to find investments via screeners [25:16]
How he suffered great losses but hid it from her wife cleverly J [27:50]
What caused him to dabble into Risk Arbitrage and Selling Options? [30:05]
What made him reduced his overall equity exposure [35:00]
How he got screwed on his option portfolio [40:01]
Marrying Fundamentals and Options [42:40]
His mistakes and changes in strategy in Options [45:00]
Views on Market Capitalization of companies to invest in [49:34]
Taking you through his Research Process [51:02]
Change in the structure of industry and role of SEBI [54:56]
Selling Strategies [59:04]
Portfolio Allocation [1:02:48]
How to NOT think about returns [1:09:06]
His Daily Routine [1:13:35]